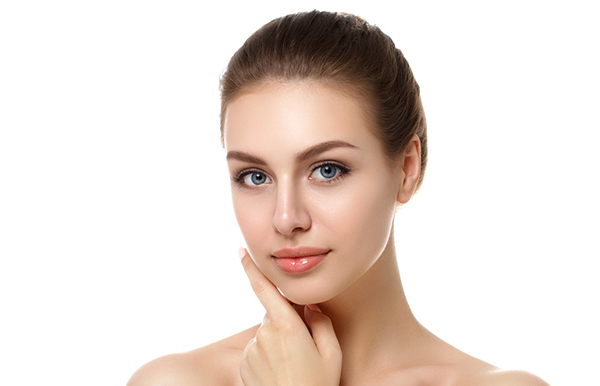 During the past decade, the beauty industry can be seen constantly changing and blooming with many new and unique trends, but there are names that still hold a strong position in the hearts of women – such as vitamin E. Let's explore the outstanding uses that make vitamin E that attracts beauty fans!
What is Vitamin E?
Vitamin E is a group of fat-soluble vitamins with antioxidant properties. Together they help to keep your skin healthy.
We can find vitamin E in foods like almonds, peanuts, avocados, sunflower seeds, spinach, pumpkin, and oils like wheat germ oil.
The benefits of Vitamin E:-
1. Fight against free radicals:
Free radicals are highly destructive molecules that can harm your skin. "They are unstable compounds looking for a missing electron, so they 'steal' electrons from other molecules, thus rendering those molecules are unstable as well." The result is a weakened skin, prone to premature aging.
As a powerful antioxidant, vitamin E can helps to fight free radicals formed from daily exposure to UV rays and pollution.
2. Healing:
Vitamin E's anti-inflammatory and moisturizing properties, it may help to wound repair and skin barrier function.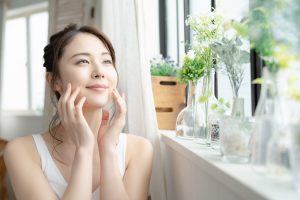 3. Reduce skin itching:
Vitamin E cannot treat allergic reactions, infections, and other problems that cause itchy skin. However, because it moisturizes the skin, it can provide temporary relief from itching caused by dry skin.
Keeping the skin well-moisturized can helps to prevent dry skin and prevent symptoms like itching.
4. Eczema Treatment:
Vitamin E can relieve dry, itchy, and flaky skin caused by eczema or atopic dermatitis. One study found that oral vitamin E supplements can significantly improve eczema symptoms.
5. Wrinkle prevention and treatment:
Dry skin tends to have more wrinkles than well-moisturized skin. The moisturizing benefits of vitamin E can leads to younger-looking skin and fewer wrinkles.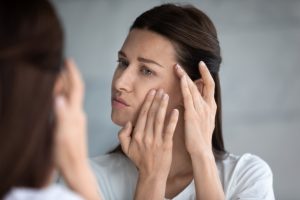 6. Prevent sunburn:
Vitamin E with vitamin C will create a "shield" to protect the skin from the sun. These two vitamins help to increase the effectiveness of sunscreen by four times. In addition, vitamin E also has the ability to speed up the healing process of sunburned skin caused by prolonged exposure to the sun.
7. Moisturizes and strengthens the skin barrier:
Vitamin E has been present in moisturizing products for the skin for the past 50 years, because of its amazing effectiveness.
Those with rough, dull skin and early signs of aging should look to vitamin E.
The epidermis of the skin is the result of many different layers of cells. In particular, the outermost layer acts as a "curtain" to protect the skin, called the lipid membrane or the natural moisture. This membrane has the ability to lock moisture into the skin and prevent the attack of bacteria from the environment. This helps to minimize allergy symptoms and skin irritation. If the membrane is weakened, your skin will easily become dry, dull, lack elasticity and become more sensitive. These agents will cause acne, irritation and accelerate the aging process of the skin.
Therefore, vitamin E appears to strengthen this skin barrier. Skin care with vitamin E helps to preserve the lipids on your skin, thereby maintaining the activity of the protective layer.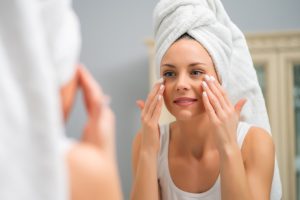 NNO with vitamin E gold ingredient for smooth, healthy skin:
Vitamin E has present in many beauty products, and has become the golden key to making users more confident when choosing. But to find a product that is compatible with the skin is not easy.
NNO stands for Nourishing night oil, a magical moisture-locking formula that not all products can do. NNO with an outstanding ingredient list containing not only natural Vitamin E but also Jojoba oil is also a bright factor trusted by women.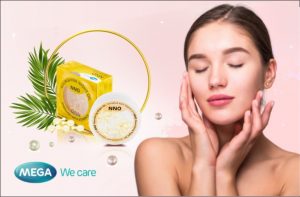 Natural vitamin E has a biological effect 2-3 times higher than synthetic vitamin E. NNO moisturizing applicapz are more and more sought after because many women tend to take care of their skin from nature.
NNO has outstanding moisturizing effects combined with jojoba oil to act as a sebaceous gland on the skin to help lock in moisture will be the perfect solution to help her get smooth and supple skin, and especially aging.