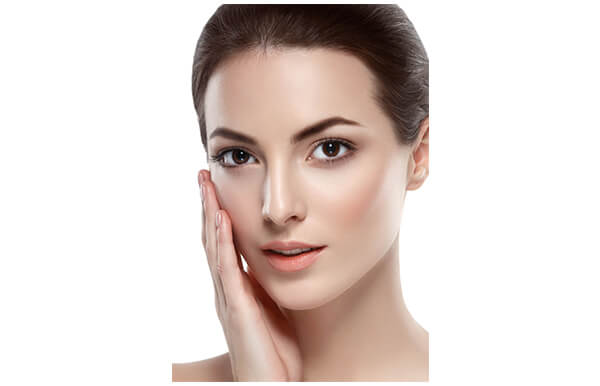 Oily skin requires a good skincare routine that moisturizes without disturbing its oil balance. Some herbal remedies in your regular skincare regimen can bring about a holistic improvement in your skin's nature.
Daytime Skincare Routine For Oily Skin
1. Cleanse Away The Oil
Start your daily skincare routine with a mild cleanser. For oily skin, choose cleansers that have fruit acids, tea or coffee extracts, citrus extracts. These clean your pores remove product residues and are gentle on the skin.
If your oily skin is acne-prone, face washes which have niacinamide are also beneficial. However, herbal foaming face washes that have natural oil-controlling ingredients can restore your skin's balance without exposing it to harmful chemicals.
Natural ingredients to look for in your cleanser:
2. Exfoliate (the process of removing dead skin cells from skin) Your Skin
Oily skin 2 to 3 times a week keeps acne at bay. Mild exfoliation removes dirt, oil build-ups and is helpful for oily skin that is prone to blackheads and whiteheads.
Natural ingredients to look for in your exfoliator are:
Walnut
Oatmeal
Orange Peel
Tea
Sugar
3. Apply A Toner
Toners are great oil controllers. Oily skin tends to develop enlarged pores especially in the T-zone. Apply a mild toner to tighten your pores, maintain your skin pH balance and remove any excess. Keep away from skin toners that contain alcohol as they may irritate or make your skin dry.
Natural ingredients to look for in your toner are:
Rose Water
Tea Tree Extracts
Green Tea
Marigold
Aloe Vera
4. Apply an Ice Rub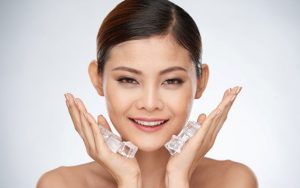 Oily skin greatly benefits from ice rubs. The simplest way of doing this is by wrapping a few cubes of ice in a flannel or cotton cloth and gently applying it on your face.
For more skin benefits, you can prepare your ice cubes with natural ingredients and fruit pulps like tomato, pomegranate, green tea, aloe vera, cucumber, grape juice, rose water. Apply this once a day before moisturizing, as part of your daytime skincare routine for oily skin and notice the difference.
Benefits of An Ice Rub
Soothes oily skin, reduces inflammation, puffy eyes and skin irritations. Gives your skin a smooth, oil- free, fresh feel.
Reduces subcutaneous blood flow thereby preventing excess sebum secretion.
Prepares your skin for better absorption of products.
Reduces skin damage from sun exposure, prevents lines and wrinkles.
5. Detox Your Skin with A Face Mask/ Face Pack
With your busy morning schedule it might be difficult to fit in half an hour of skin time. So we recommend a quick 10 minute face pack while you prepare your breakfast.
Face packs not only detox your skin, but also replenish it with moisture and nutrients that protect it from external damages such as heat, sun, pollution and weather changes. Face packs made from natural herbs strengthen your epidermal barrier, thus making your skin look fresh all day.
Homemade Face Packs For Oily Skin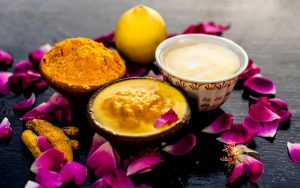 A. Multani Mitti, Tulsi And Rose Water
The multani mitti draws out dirt and oil from clogged pores. Tulsi and rose water hydrate your skin, prevent acne and help maintain your skin's pH balance.
How To Use
Mash 10-12 tulsi leaves and add it to the multani mitti.
Add rose water to make a paste.
Apply on your face and wash off after 10 to 15 minutes.
6. Use A Serum
Face serums are the new rage in Korean skincare routine for oily skin. Active ingredients in serums penetrate deep into your skin and repair, hydrate and rejuvenate your skin from within.
Ingredients to look for in serums for oily skin are:
Green Tea
Vitamin C
Citrus Extracts
Hyaluronic Acid
7. Hydrate The Area Around Your Eyes
You need not limit your eye cream just to your nighttime routine. If the skin around your eyes feels dry or is prone to wrinkles, lines or puffiness, a good eye cream is all you need. Choose a non-comedogenic one that doesn't clog up the fine skin around your eyes and keeps them hydrated, soft and supple throughout the day.
8. Apply A Moisturizer
Of course you're worried about your face becoming too oily but skipping the moisturizer doesn't do any good. Moisturizers form a protective layer over your skin and prevent moisture loss from its surface. It also helps strengthen the skin barrier that protects your skin from various external damages. Opt for a herbal, non-acnegenic, water based moisturizer that doesn't make your skin look too greasy.