The Perfect Routine to prevent your skin from Sun Damage
The sun may feel great on your face, but sun exposure damages your skin. Fortunately, you can help prevent many of the signs of sun damage with the right skincare routine.
What Does Sun Damage Look Like?
"Sun damage is what happens when the skin is overexposed to the sun's UV rays. The UV rays can penetrate the skin even in the deepest layers and cause changes to DNA at the cellular level. Too much sun exposure can cause your skin to age prematurely.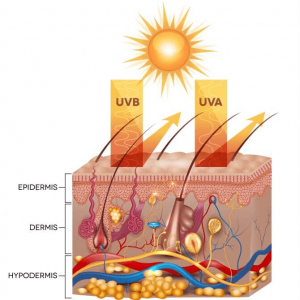 "[Sun] damage can present as wrinkling; pigmentation changes, such as sunspots (Solar lentigo), freckles, redness and blotchiness; loss of tone (decreased elasticity) and thinning of the skin; rough, uneven skin texture and broken capillaries,"
And even if your skin doesn't show the signs yet, it doesn't mean the sun isn't doing damage. "It can take years for sun damage to become visible because of the depth at which the UV rays damage skin cells,"
How to prevent from (Sun) Damage
It's never too late to start using a sunscreen every day: Only about 47 percent of your lifetime sun exposure occurs by age 40, according to The Skin Cancer Foundation. And ingredients like vitamin C, alpha hydroxyl acids, and retinol can help minimize dark spots and wrinkles caused by sun damage. Starting good habits today can make a real difference – here's a routine to help you begin.
Sun damage can make your skin look dull and lackluster—which is why a brightening cleanser that encourages cell turnover is the perfect way to start regular basis.
The cleanser helps to exfoliate the dead skin and clean out deep pores and leave your face smoother and brighter.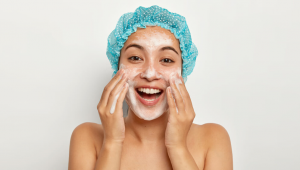 When it comes to countering sun damage, vitamin-C serums pack a one-two punch, offering both protective and corrective benefits.
"Vitamin C is best known for its collagen-boosting effect, and for protecting the skin barrier against free-radical sun damage," "It is also a skin brightener with the ability to improve the skin tone and texture."
Our pick from Obagi contains 20 percent vitamin C to deliver professional-level protection and results. Apply in the morning after cleansing your skin.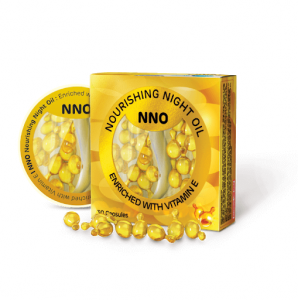 3. A Moisturizer to Keep Skin Hydrated
Sun damage can change the way your skin looks. But it can also change the way it feels and functions, particularly when it comes to hydration.
"Sun damage, over time, decreases the skin's ability to hold in moisture by breaking down the natural hyaluronic acid that attracts and holds water in your skin.
For this reason, applying moisturizer is an absolute must. It helps replenish the skin's moisture barrier, as well as a host of botanical ingredients (including plant stem cells and a natural retinol alternative) to fight the visible signs of premature aging.
4. A Sunscreen for Everyday Protection
If you want to prevent sun damage, you need to protect your skin from the sun. And that means wearing sunscreen every day.
"Always look for a broad spectrum [sunscreen, which] protects the skin from UVA and UVB, with an SPF of 30 or higher."
To get the best protection, apply your SPF as the last step of your daytime skincare routine, and reapply periodically throughout the day.
One of the most common signs of sun damage is dark spots and hyperpigmentation.
Use this night serum in the evening after cleansing and before moisturizer. Don't use it on the same nights you use a retinoid treatment (since combining these products could irritate).
Nighttime is the best time to repair your skin. "When you are sleeping, your cells are renewing,". "Your nighttime skincare routine should contain ingredients which will facilitate cell turnover to give your skin the perfect morning glow."