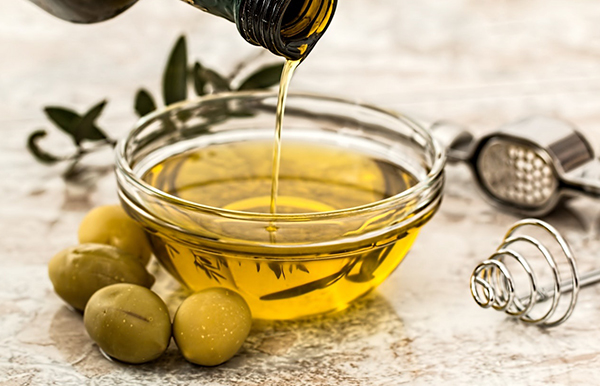 It is a pretty smooth name in skin care products that the skincare addiction society has certainly heard many times. But not everyone knows all the bright uses that jojoba oil brings; let's find out why this oil is so sought after!
1 – Origin of jojoba oil:
Jojoba oil is extracted from the seeds of the jojoba plant, scientifically known as Simmondsia chinensis, which is a shrub native to the southern United States and northern Mexico. The pure version of jojoba oil has a bright, yellow color, while the treated version is transparent. Jojoba oil has a high shelf life and can be stored for long periods of time, as it is a relatively stable liquid. Unlike other vegetable oils such as coconut oil or grape seed oil, jojoba oil is difficult to oxidize and go rancid because it does not contain triglycerides.
2 – Advantages of jojoba oil:
Similar to the sebum of the skin:
What makes jojoba oil unique from other seed oils is that it has a very similar structure and chemical properties to the sebum in our skin glands. Because sebum is also mainly composed of waxy monoesters, the main ingredient in jojoba oil. Therefore, jojoba oil can act as a natural skin conditioner, helping to control the amount of oil on the skin.
Extremely safe to use:
Jojoba oil is non-toxic, non-comedogenic and hypoallergenic, and does not clog pores. It is also not an irritant, so it can be used safely around the eyes and on the skin. In addition, jojoba oil does not feel greasy when used on the skin like other oils.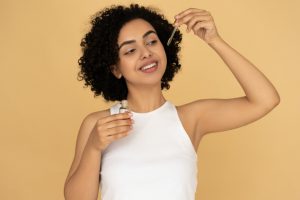 Contains high levels of beneficial minerals:
Jojoba oil contains beneficial ingredients, including vitamin E, B complex vitamins, silicon, chromium, copper, and zinc. It has a very high percentage of iodine of 82%, which gives jojoba oil its healing powers. It also contains three fatty acids: erucic (13.6%), gadoleic (71.3%) and oleic (11.2%). In particular, Vitamin E is well known for promoting healthy skin and helping clear acne.
Prevents the harmful effects of free radicals:
Jojoba oil is an antioxidant and protects us from the damaging effects of free radicals, which are responsible for chronic diseases and cancer.
3 – The bright uses of jojoba oil:
Good oil control: Oily skin is the result of overactive sebaceous glands in the skin, often appearing on the face and scalp. Oily skin can quickly accumulate dust from the environment and regular face washing is essential. It is the starting point of many skin problems such as seborrhea dermatitis, acne and dandruff. If you are having trouble with the condition of "oily skin", you can apply jojoba oil to oily areas to see unexpected results, the skin is well controlled and no longer greasy.
Effective acne control:
Acne develops when the hair follicles become blocked by the accumulation of sebum, keratin, and other cellular debris that form the first pimple that can appear as a whitehead or blackhead.
Jojoba oil has the ability to fight acne formation by acting as a deep cleanser. As a liquid, jojoba oil can penetrate deep into hair follicles; Dissolves sebum and helps to dislodge acne bran, clear congestion.
In addition, Jojoba oil has high antibacterial properties that help control the growth of bacteria in the hair follicles. It acts as an anti-inflammatory, soothing irritated skin. When used regularly, Jojoba oil can control acne. Not only that, the Vitamins A and E in the oil may also play a role in this.
Lip balm:
Jojoba oil can completely replace lip balm by creating a barrier to effectively lock in moisture and keep lips soft and plump. You can make your own easy-to-make lip balm by mixing jojoba oil with pure beeswax.
Safe makeup removal:
Instead of using highly cleansing makeup removers, which leave the skin tight and dry, jojoba oil is a natural solution that helps remove dirt, makeup and bacteria deep in the pores, even Safe to use to remove eye makeup without causing allergies.
Minimize and heal the harmful effects of sunburn:
It's not just being exposed to the sea all day long to get sunburnt skin. If you see red skin every time you step outside, it means your skin has been damaged by UV exposure. This inflammation can be relieved by applying Jojoba oil to the affected area. Vitamin E and vitamin B complex in the oil will help control damage and restore skin effectively.
An excellent substance for supple skin:
Dehydrated skin is vulnerable to irritants that cause dermatitis. Keeping skin hydrated by locking in moisture and protecting it from the drying effects of the environment is the most basic skin care regimen, the foundation for a healthy glowing skin.
Jojoba oil has excellent moisturizing ability by creating a barrier to retain water in the skin, protecting the skin from external agents. Because the texture and use of the oil is very similar to the sebum on the skin. At the same time, jojoba oil can help regulate excess oil on the skin, remove the accumulation of dirt, oil residue to help open pores, not clog, cause greasy and acne.
Jojoba oil can be used to moisturize the face, body and hair, as it is completely natural, benign without causing irritation. This makes jojoba oil a powerful natural treatment for eczema and acne at home, and well suited for other dry skin conditions.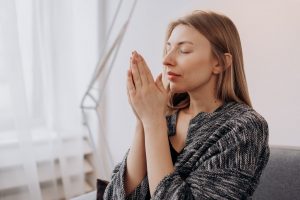 NNO – a superior moisture-locking solution with the ideal jojoba oil composition:
The trend of smooth, moist skin like dew of Korean beauties makes the sister association unable to ignore but hunt for nourishing products to help skin stretch and smooth. And NNO moisture lock tablets are whispered by many women because of their outstanding moisturizing effect thanks to the combination of 2 factors that are the addition of Jojoba oil with a structure similar to natural sebum on the skin to help block the interstitial drainage. Cells and oil-rich Vitamin E help block the trans epidermal water drainage, increase the moisture retention capacity of the epidermis, make the skin more moist and smooth, and at the same time resist the harmful effects of the sun, so that the skin healthy skin and avoid damage.
Locking in moisture is an indispensable step to owning hydrated, dewy skin. Containing the ideal ingredients of jojoba oil and vitamin E, for its moisturizing effect. NNO has also been tested for quality, effectiveness and safety by the French Spin Control Research Institute. The results show that NNO helps increase moisture by 220% after 6 hours, and at the same time increases skin elasticity, firmness and smoothness from 95% to 100% after only 2 weeks of use.