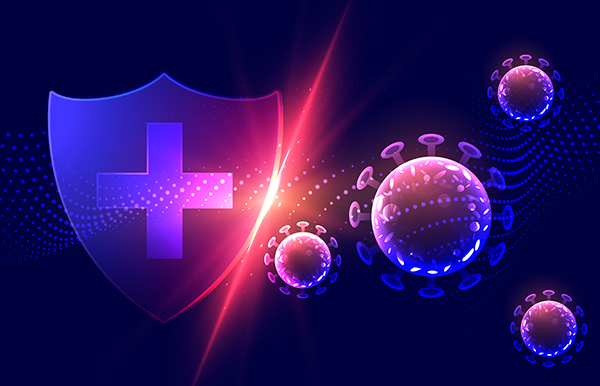 It is absolutely needless to mention that when you keep you immunity system at its best, it helps you to protect against diseases caused by bacteria, toxins and viruses and keeps you away from illness and infection. There is definitely a strong reason why so many people in this world believes that a strong and healthy system is the first step towards success. So to start with, if you are feeling strong and healthy today, thank your immune system. When your immune system detects the presence of any potentially harmful alien cells in your body, it attacks and fights to destroy them.
As already mentioned the primary purpose of immune system is protects body from viruses and bacteria which causes diseases and infection, it is absolutely pivotal to keep your immune system on point. But as well all know, right we are in time when Coronavirus, which originated from the city of Wuhan in China, has affected millions of people all over the world and caused numerous deaths too, and that has globally triggered the people to take safety precautions and measures whenever they step out in public. Keeping a robust and properly functioning immune system and proper hygiene has become absolutely crucial and that is why people are now gravitated more towards healthy diet which consists of all the essential nutrients to keep the body active and strong and have repelled from unhygienic and unsafe foods.
What makes up your immune system?
Immune system consists of several components so here is a small summary of the different parts which makes our immune system and the roles which they play –
1. Skin – Skin is like a defensive covering in your body which keeps the bacteria and germs at bay.
2. Mucus – Mucus is present in your lungs and the purpose of this is to catch the germs and restrict them from entering your bloodstream. Mucus is also present in our nasal passage and serves the same purpose.
3. Gut – Keeping the gut healthy is absolutely crucial as that is the most frequent place where bacteria and viruses attack. More than 70% of the immunity system cells are found in gut.
4. Lymph – The Lymph system is responsible for carrying food, water and oxygen to your cells and removing the waste materials. It is made up of your bone marrow, spleen, thymus and lymph nodes.
During this time when people have keep their immunity system as their top priority, we at Mega we care are extremely delighted to introduce three of our immunity care products –
1. NAT C ESTER – It is a refreshing drink, available in form of powder for reconstitution which make it more convenient to administer. It contains high strength (1000 mg) natural vitamin C fortified with citrus bioflavonoids which improves your immunity, health and skin.
2. NAT C YUMMY GUMMYZ – Nat C Yummy Gummyz, is a vitamin C gummy which is made especially for kids to help support immunity. As we know that Vitamin C contributes immensely towards help by boosting immunity, improving overall health performance and prevents general illnesses; especially common cold, these tasty gummies are the perfect Vitamin C solution for your kids.
As a leading pharmaceutical, nutraceutical products and Fast Moving Consumer Goods (FMCG) company, Mega we care's primary aim is to make the people stay healthy as long as they live.