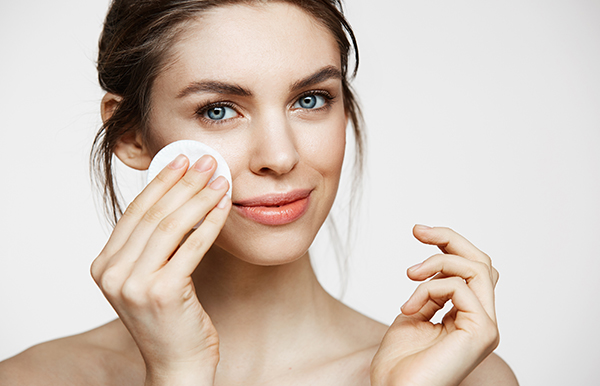 October 12th, 2020
Moisturization is one of important nutrition for our skin. The pollution in the atmosphere, the weather condition, and lot of other things led our skin to get dry. Dryness of the skin leads to wrinkling of the skin and affect in skin damage.
To prevent all these unwanted skin problems let's explore some of the tips given by proficient dermatologists for maintaining a healthy skin.
Here go the recommendations.
5 pro tips for dry skin care
We are busy the entire day, while we travel, take stress and several other daily activities. But, when it comes to personal care, we actually have loads to do.
Let us look into the recommendations for healthy skin.
1. Wash yourself in lukewarm water after you are back home to wash off the pollutants, and other germs cleansing your skin with soap for at least 20 minutes.
2. Dry yourself using a towel, remember keeping your body a slightly damp.
3. Apply Mega Wecare's Nourishing Night Oil (NNO), that replenishes the moisture lost from your skin. The two main ingredients Vitamin E and jojoba oil makes it eligible for treating dry skin. Unlike the chemically synthesized oils there are 100 percent biotic and get absorbed rapidly.
Not only that, using this product every night at least once will stimulate blood circulation and help in new cell generation. Additionally, it suits all skin types and helps in reducing extreme dryness, dark patches, dark circles, and other signs of aging.
4. If you regularly moisturize yourself after a long tiring day, you will feel relaxed a furthermore, feel like touching your skin more often. When you use the night oil you can be rest assured that throughout the night it will get absorbed in your body giving you a smooth skin in the morning.
5. Maintaining healthy skin is not difficult when you start early. By the time you reach 40 you can see the difference you make compared to other women. A regular moisturization with herbal products allows your skin to lock the essential nutrients inside your skin.
Home solutions for healthy hands
Apart from applying the nourishing night oil by Mega Wecare, here is something extra you can do at home.
1. For really dry hands and nails mix one tbsp of almond oil, one tbsp of sesame seed oil, one tsp wheat germ oil and apply daily massaging it into your skin.
2. Add one tsp pure glycerine with 50ml rose water. Put the solution in an airtight container and refrigerate it. Every evening apply on the dry skin areas and leave it for half an hour, then wash it off with water.
3. Make a paste of two tbsp sunflower oil, two tbsp lemon juice and three tbsp coarse sugar. Then apply and rub it into your skin then wash it after fifteen minutes three times a week.
Maintaining this schedule can be difficult, as every day you are not in a mood of makes pastes. Therefore, make sure you apply the nursing night oil every night. It will help you attain a soft and smooth skin.